As NET have expanded over the years, so have our products and services.
To compliment our gearboxes and motors, we have added pumps and blowers to our portfolio.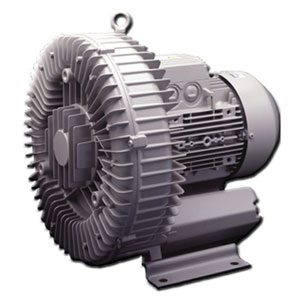 NET are able to supply and service many types of pumps and blowers.
As an independent pump distributor, we are not tied into supplying pumps from just one particular manufacturer, so we can pick and chose from a wide range of products to find something that will best suit our customer's requirements.
NET are an authorised distributor of Elmo Vacuum Pumps.The Elmo Rietschle vacuum pump is designed as a self sufficient "stand alone" vacuum system, that is 100% oil free as well as being compact and quiet.They are suitable for the following industries: Plastics, Food & Dairy, Hospitals, Ceramics, Woodworking, Packaging & Print machines.
G-BH1 Vacuum Pumps
Volume flow50 to 2,450 m³/h29.4 to 1,441.2 cfm
These are reliable, low-maintenance and durable vacuum pump and can be used for many applications in mechanical engineering.
When used with a frequency converter the performance of the G-BH1 pumps and compressors can be increased considerably.
* Suitable for gas temperatures of up to 200°C
* Enhanced cooling of intake air
* Lower operation and energy costs
* Free from wear
* Low noise level due to acoustic engineering
* Pulsation free
* Not sensitive to dust and fluff
* Worldwide use due to 50 / 60 Hz voltage range motors
* Optional frequency converter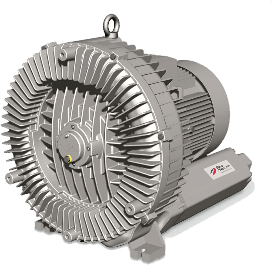 G-BH2 Vacuum Pumps
Volume flow330 to 850 m³/hr194.1 to 500 cfm
The series G-BH2 machines are equipped with efficiency class 1 – (EFF1) motors as standard, which also feature multi-frequency and wide voltage range coils permitting use throughout the world.
* New dimensions for side channel technology: vacuum to 780 mbar (abs.) And pressure to 1,000 mbar (abs.)
* Efficiency class 1 quality motors
* Unbeatable reliability and sturdiness
* Worldwide use due to wide voltage range motors
* Extremely quiet in operation; noise levels reduced by up to 50% due to acoustic engineering
* Not sensitive to dust and fluff
* Low operating and energy costs
* 40,000 operating hours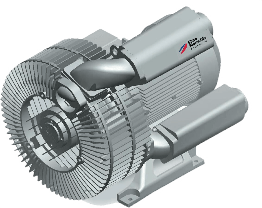 G-BH8 Vacuum Pumps
Volume flow100 to 950 m³/h
The new G-BH8 vacuum pumps and compressors have set totally new standards for this technology.
Side channel blowers can typically be found inside larger machines or installations. The available space is limited. To address this issue Elmo have developed the G-BH8. These side channel blowers weigh 65% less and need 40% less space that standard blowers.
* 65% less weight at 40% less space requirements
* Low life cycle costs
* High efficiency
* Low noise
* 20,000 operating hours
* Speed control available
* Virtually maintenance free
* Pulsation free
* Worldwide use