NET can offer you a full range of AC motors at very competitive prices.
Holding over 300 motors in stock enables us to offer fast SAME DAY delivery.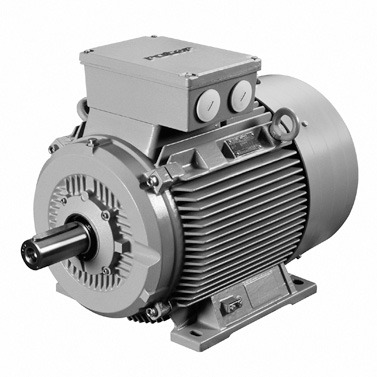 Electric Motors
All our motors are fully adaptable with an IEC frame, and are fully compatible with all other makes.
Powers 0.09kw – 110kw Frame sizes 56 – 315
Available in Foot and Flange Mounting, B3, B5 & B14. Also available are Braked Electric Motors, ATEX approved AC Electric Motors and Stainless Steel motors
We can also offer one off special designs on motors, to which our sales staff will only be too pleased to help you with your needs.
The following accessories can also be supplied or fitted:- Brakes, Thermistors, Heaters, Slide Rails, Anti Rain Canopies. Other motor products supplied:- Single phase, DC motors, Permanent magnet, Shunt wound, Explosion proof and Force Vent kits available for use with an inverter.
Standard Aluminium Motors
Standard 3PH Aluminium Electric Motors
Frame Sizes 56 -160 Motor powers 0.09 – 18.5Kw
MULTI-MOUNT DESIGN ON FRAMES 71 – 160
DETACHABLE FEET ON FRAMES 56 -63
| POLE | 2 POLE | 4 POLE | 6 POLE | 8 POLE |
| --- | --- | --- | --- | --- |
| Speed | 3000 | 1500 | 1000 | 750 |
|   | Frame | Frame | Frame | Frame |
| KW | Size | Size | Size | Size |
| 0.09 |   | 56 | 63 |   |
| 0.12 | 56 | 63 | 63 | 71 |
| 0.18 | 63 | 63 | 71 | 80 |
| 0.25 | 63 | 71 | 71 | 80 |
| 0.37 | 71 | 71 | 80 | 90S |
| 0.55 | 71 | 80 | 80 | 90L |
| 0.75 | 80 | 80 | 90S | 100L |
| 1.1 | 80 | 90S | 90L | 100L |
| 1.5 | 90S | 90L | 100L | 112M |
| 2.2 | 90L | 100L | 112M | 132S |
| 3 | 100L | 100L | 132S | 132M |
| 4 | 112M | 112M | 132M |   |
| 5.5 | 132S | 132S | 132M |   |
| 7.5 | 132M | 132M | 160M |   |
| 11 | 160S | 160S | 160L |   |
| 15 | 160M | 160M |   |   |
| 18.5 | 160L |   |   |   |