NET have long been associated with the repair and refurbishment of Extruder gearboxes for the Plastics and Rubber industry.
We are an official partner for TS Henschel GmbH, who are one of the world's leading manufacturers of Extruder Gearboxes.
We have over 45 years experience of repairing different manufacturers gearboxes such as; Henschel, Battenfeld, Weber, Eisenbeiss, Thyssen, Windsor, Baugh, Krauss Maffei, Falk, Cincinnati and Amut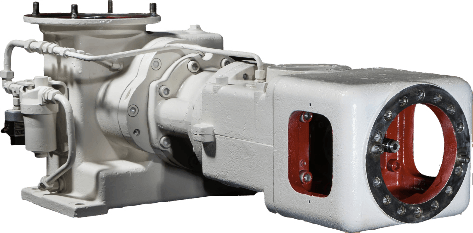 All our extruder repairs are fitted with case hardened and tooth ground gears offering maximum reliability and efficiency. This is backed with our full 12 month parts and labour warranty, so you can be assured your gearbox has been repaired to the highest standard.
Many companies have found it cost effective to have their units repaired by us rather than send it back to the original manufacturer, who are often overseas.
The company also offers full onsite assistance for fitting and screw setting.
We offer a free collection and quotation service throughout the UK for all Extruder gearboxes
To see how we repair your extruder gearboxes, please spare a few minutes to have a look at our time lapse video. This was filmed over several weeks showing the extent of the damage when the unit arrived, right through until when it is sent back to our customer.
Our quality and service has helped all of the companies listed below to get their extruding line back up and running.