What you need to know – and why the correct lubrication is absolutely critical!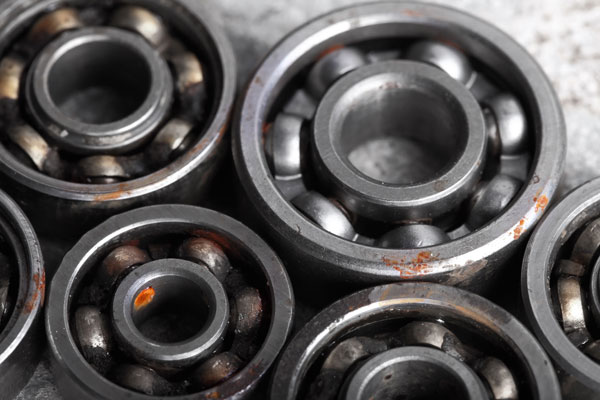 Preventative Maintenance is very important. Many gearbox failures are caused by either the incorrect level or poor oil quality. Maintaining the oil condition can significantly prevent many premature failures. Bearings and gears cannot function efficiently without the correct lubricant and this can lead to costly downtime of your equipment. Most manufacturers would recommend replacing the oil at yearly intervals (depending on running hours and load conditions etc.)
Preventative Maintenance (ppm)
Whether it is an Annual, Quarterly or Monthly a good preventative maintenance program is essential to helping to avoid any un-planned downtime. Of course there is a cost applied to ppm but this has to be outweighed against machinery failure and inevitably lost production. Effective ppm keeps your plant running and can help keep your unwanted repair costs to a minimum.
Regular servicing of your gearboxes can prolong life
Having your gearbox serviced at regular intervals can also help to keep your plant running efficiently.
Each service can check the condition of the gears and bearings and can highlight any potential issues which could cause a failure.
We can help
NET are the UK's leading industrial gearbox repair centre and offer a full no obligation collection and quoting service on all gearboxes pumps and motors.
All gearboxes (wormbox, inline, bevel, parallel, planetary) are stripped cleaned and assessed by our fully qualified engineers. Worn items are either bought from the oem or manufactured in house in our fully equipped machine shop.
We specialise in all fixed and variable speed gearboxes. All our repairs carry our full 12 month parts and labour warranty. All repairs are test run in our works before dispatch
Condition Monitoring
NET has a long established pedigree within the power transmission industry for providing an unrivalled oil condition monitoring service.Samples of gearbox oils undergo a comprehensive suite of tests, which has been expertly developed to determine the extent of component wear, contamination, water ingress and deterioration of oil quality – giving a complete and thorough health check on your gearbox components.
The benefits of using NET are enormous in today's world where cost savings are paramount and staying ahead of the game is essential.
Oil Condition Monitoring – Why?
Whether the application is Mechanical or Electrical, the oil in the machine is the life blood of the equipment. Oil Condition Monitoring provides an invaluable "Health Check" of the equipment, which can ultimately:
Prevent untimely failures
Minimise long term maintenance costs
Enhance component life
Reduce oil costs
Maximise safety
Applications
Samples from equipment such as engines, gearboxes, hydraulic systems, switch gear or transformers, undergo a comprehensive suite of tests which has been expertly developed to determine the extent of component wear, contamination and deterioration of oil quality providing a thorough health check of the mechanical condition, and the oil itself.
Benefits Include:
Long-Term Cost Saving
Trend Detection
Notify the right people immediately when a component needs attention.
Save time in getting to the root cause of an engineering problem.
Save money on repairs and reduce failures in traffic.
Increase availability of power units
NET offers a total Oil Condition Monitoring package's from provision of kits and advice on how to take samples, to analysis, interpretation and consultancy. In all instances, the service we  provided is tailored to meet your specific needs.